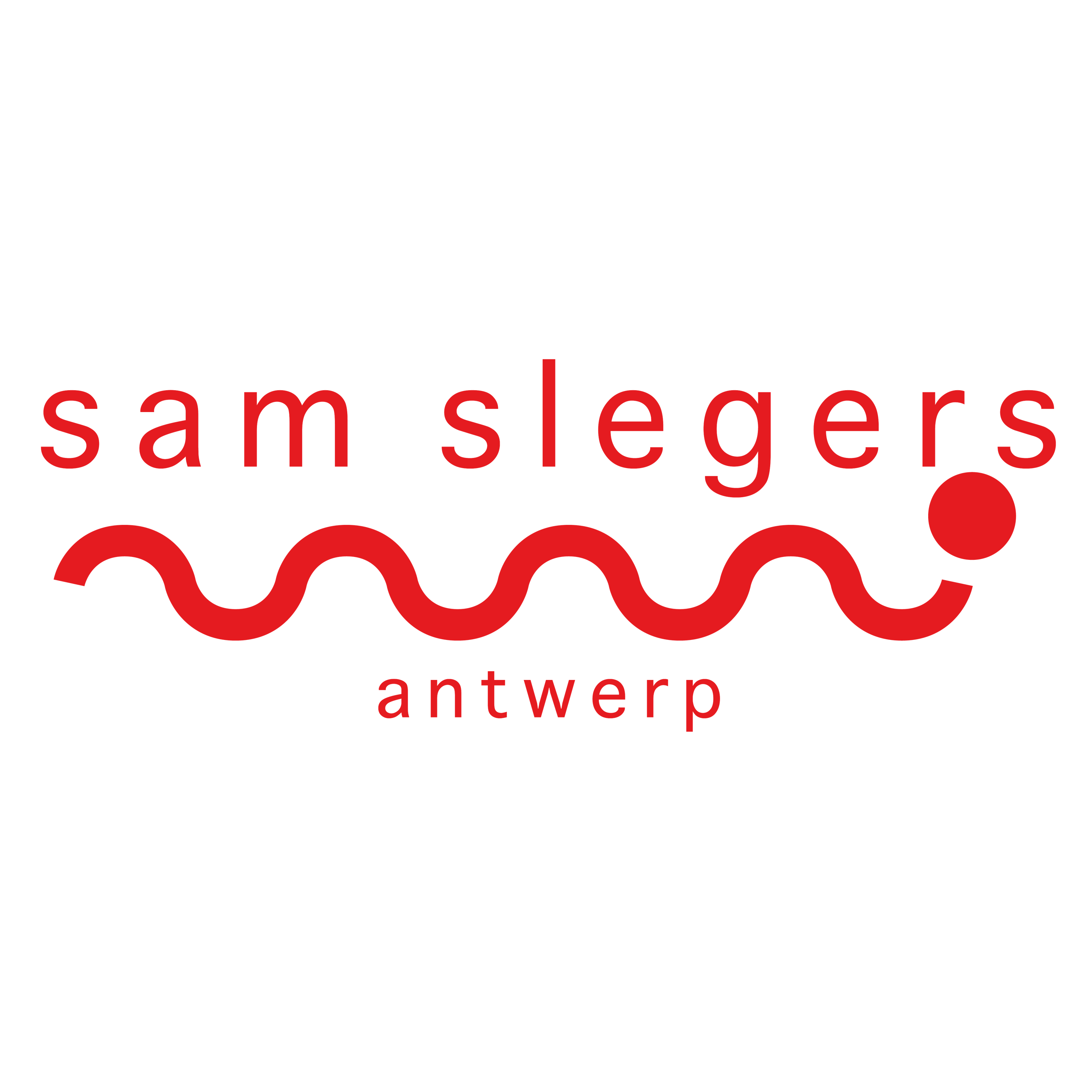 SAM SLEGERS
Young Talent Collaboration
The Young Talent Collaboration with Sam Slegers came about in the form of an award generously granted by the Südwolle Group, The Woolmark Company, Peterseim Strickwaren, and THE GUESTLIST after her final collection at the Royal Academy of Fine Arts in Antwerp.
Synthesizing creativity with highly technical aspects is what Sam enjoys. Within the geometric shapes, clean cuts, and minimalist effect of her designs, she aims to recognize and honor both. For her collaboration with THE GUESTLIST, she felt that there was a certain something that was already within her - a highly intuitive process from start to end: "It just felt right. There wasn't a conscious choice or decision. It just felt right." She further admits to preferring natural fibers, being fond of how they feel, and the integration of such yarns came as second-nature. The sense of accomplishment and empowerment that she feels she gained through this process was invaluable.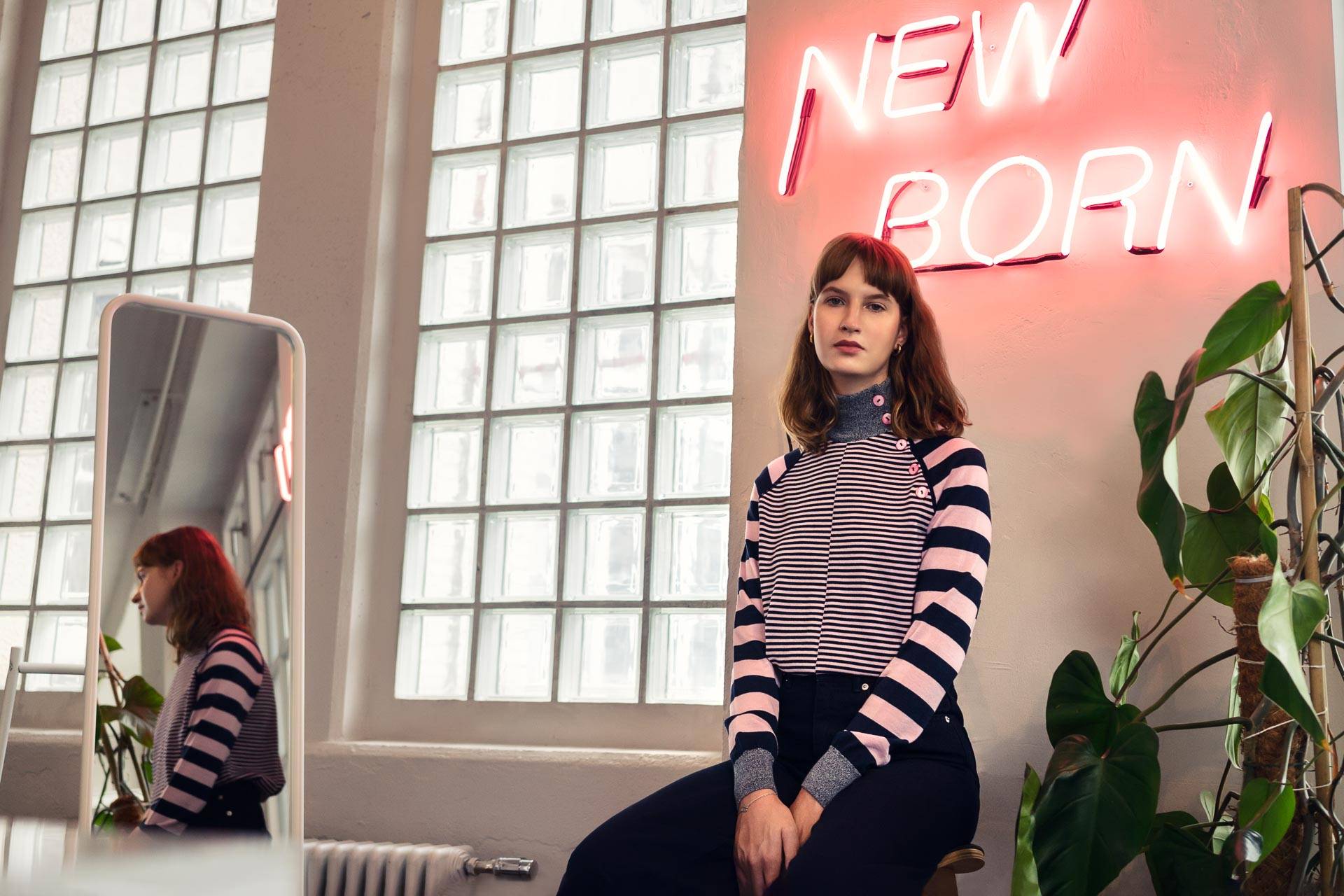 Who doesn't love a good stripe? This lightweight stripe sweater is a fun take on a classic Breton style. Made from 100% merino wool spun in Italy. Designed for a relaxed fit and finished with mouliné cuffs, hem and turtleneck.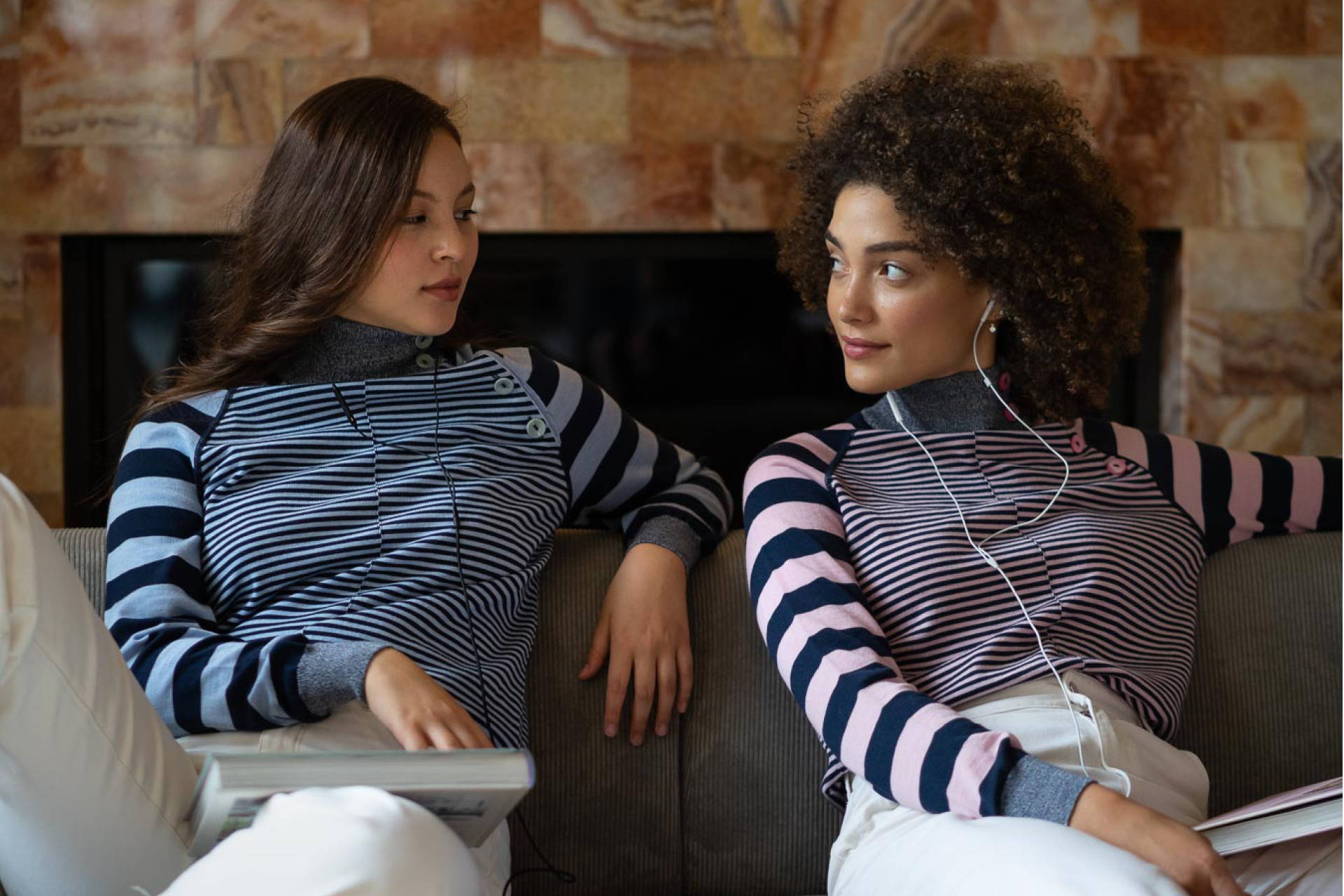 This sweater will just bring happiness upon you. Either reminding you of your last holiday or making you daydream of sultry sunsets and silky waves. Made from 100% merino wool spun in Italy. A lightweight intarsia knit on the body and heavier sleeves in jacquard. Tuck it in your jeans or a simple pant and let the sweater do all the talking.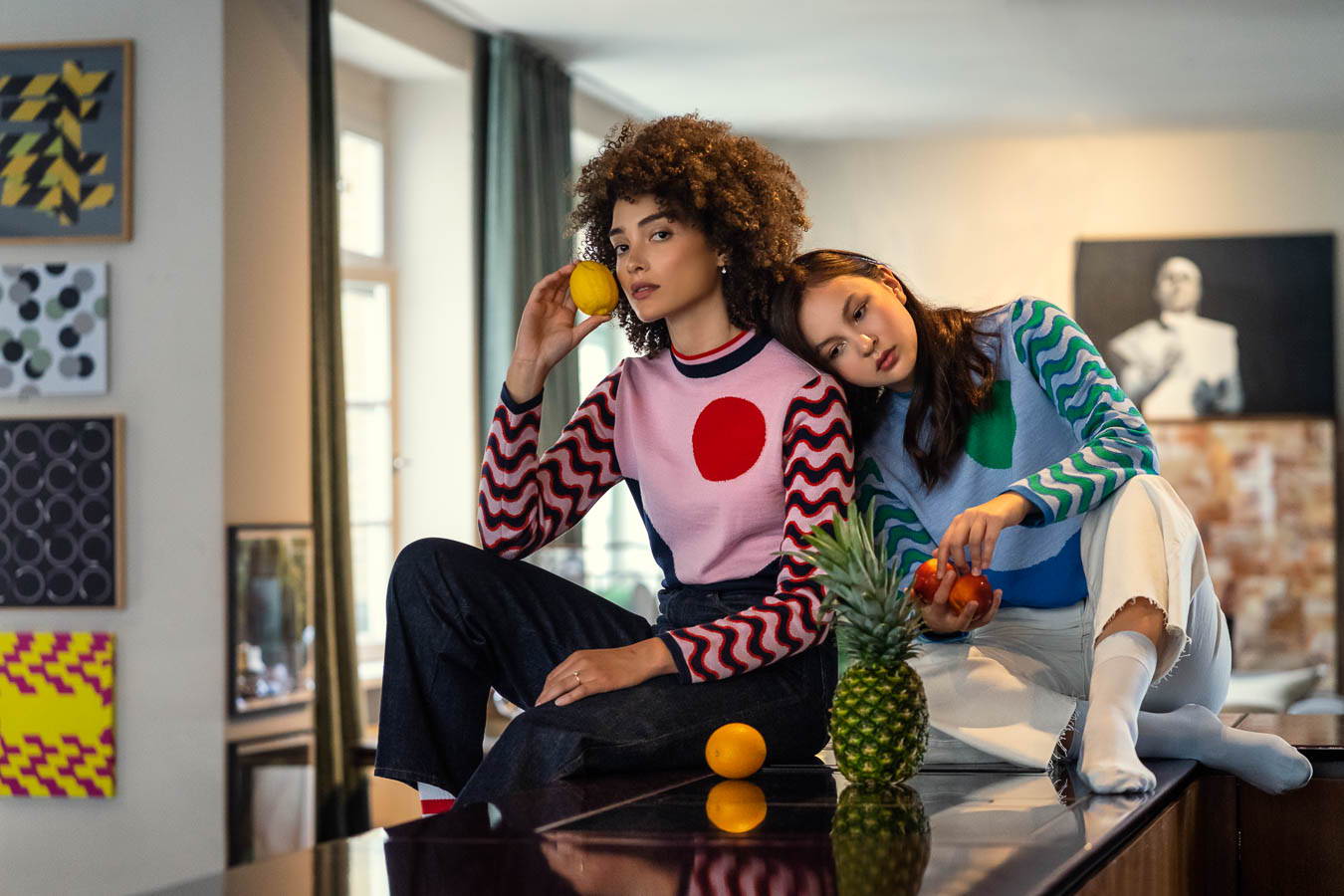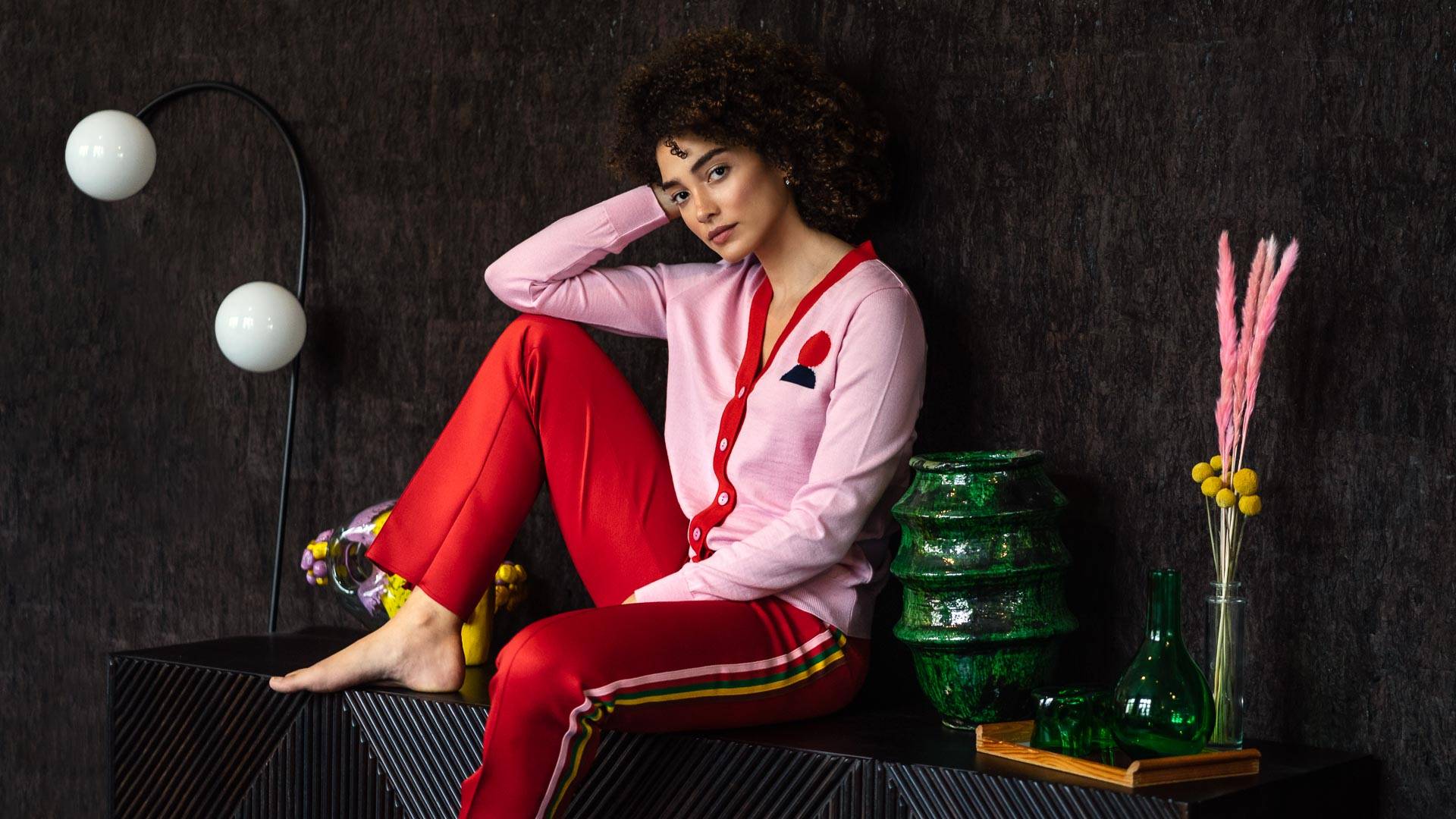 This lightweight colorblock cardigan is a fun and playful take on a classic piece. Made from 100% merino wool spun in Italy. It is the perfect piece for every occasion. Wear it with jeans during the daytime or dress it up in the evening. You can wear it on its own as a top or layer it with a simple t-shirt or for the colder months with a turtleneck underneath.